Welcome to Dante on Stamps, an authoritative resource and comprehensive catalog of postage stamps, first day covers, cancellations, and other philatelic items depicting the medieval Italian poet Dante Alighieri.
Featured Item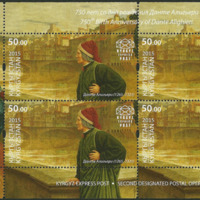 This miniature sheet shows Henry Holiday's 1884 painting Dante and Beatrice. Along the top is "750 лет со дня рождения Данте…
Featured Collection
A maximum card or maxi-card is a postcard with a postage stamp placed on the picture side of the card. Ideally, the theme of the postage stamp and the…
Recently Added Items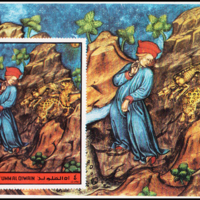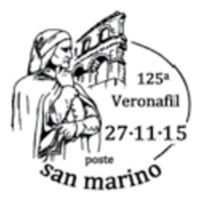 For the 125th Veronafil exhibition.
see more