Welcome to Dante on Stamps, an authoritative resource and comprehensive catalog of postage stamps, first day covers, cancellations, and other philatelic items depicting the medieval Italian poet Dante Alighieri.
Featured Item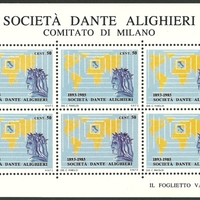 This sheet of six cinderella stamps was issued in 1985 for the benefit of the Società Dante Alighieri, Comitato di Milano. The stamps feature a…
Featured Collection
This collection includes miscellaneous postal and non-postal stationery items such as a envelopes and postcards.
Recently Added Items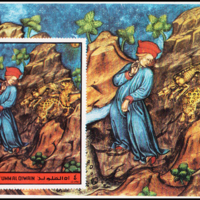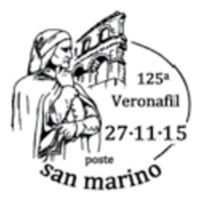 For the 125th Veronafil exhibition.
see more